Habakkuk 2:2: Then Adonai (the Lord) answered me and said: "Write down the vision, make it plain on the tablets, so that the reader may run with it."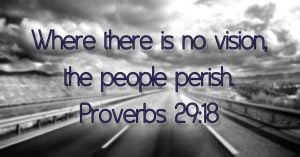 The Lord has given me two visions regarding the coronavirus so that "His people will not perish." Both came to me when I was praying.
The first one:
First, He led me to pray this, "Father, send out your angels with fire throwers to kill this virus." Immediately a picture formed in my mind of all kinds of spiritual beings wielding flame throwers. God taught me that the flame does not hurt humans so the angels can actually use the flame throwers on people.  The flame is the fire of the Holy Spirit and Father said that the fire of the Holy Spirit cleanses and heals.
The second one:
I saw large angels with wings in a long, long line. They were floating along, moving forward but never flapping their wings. In fact, they look pretty calm. Then I saw the front of the line where there was a cart and a person. I saw the person reach into the cart and pull out a flame thrower. The person handed the flame thrower to the first angel. This continued, the person giving each angel, a flame thrower.
The meaning was clear. It is we who arm the angels and we do this through our prayers. We have been given authority in the earth and over the earth (Psalm 115: 16). Our Father gave us this planet to take care of for Him. We authorize and release angels through our prayers. They are ministering spirits sent to minister to the needs of the heirs of salvation (Hebrews 1: 14).
Yahweh has legions of spiritual warriors who can canvas the entire earth in moments. This need not take days, weeks and months. Hold this picture in your mind and pray. If you know how to pray in tongues, then you can hold onto this image and let the Spirit pray through you.
PRAYER
"Father, send forth your flame throwing angels across the globe to sear this virus from the earth."
Please pray this prayer with us and share the vision with your friends and family. Ask them to share it too!
If you're feeling anxious or stressed as a result of times we currently find ourselves in, click here to learn about some amazing prayerful techniques you can put to work.
No weapon which is formed against you will prosper.
                                                                      Isaiah 54: 17