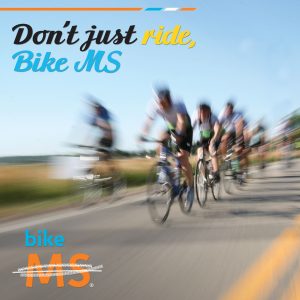 It is most humbling seeing the kindness and generosity of your blessed and anointed hearts. Christ within you is so evident.  As your donations are coming in for the Bike MS event, not only am humbled, but I am also blessed and inspired.  I feel more impetus to get out on my bike and do my part for you and for those with MS.  I cannot do enough to thank you, but I will do my best.
Here I am on a recent ride.
This was at my 35 mile rest stop on a 50 mile ride.  That is my longest ride to date.  I am training hard for the 50 mile ride in September at the Tour to Tanglewood Bike MS event.  That ride will have alot of climbing, so I need to keep up the training.  It will be a big ride for me, but I have you and that truly does make a difference.
Thank you for inspiring me.  Thank you for your kind heart.  You have certainly touched mine.  I will keep working hard and together we will make a difference in the lives of those with MS.
For those of you who work for companies who do charitable giving matching, please consider asking your company for a matching gift.
You can follow my mileage and training rides on my MS personal page.  Here is my link: https://mssociety.donordrive.com/participant/Ivey-Rorie
Thank you again,
Ivey