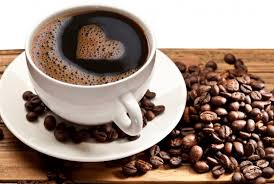 1 Chronicles 22: 19
Now set your heart and your soul to seek the Lord your God.
Well, the 30 days of seeking God are completed. How did you do? Did you have some major revelations? Or did God speak to an particular issue in your life? I certainly hope so. Write to me and let me know what you gained from the experience and how God blessed you. I would like to share with you one of the biggest epiphanies I gained through this 30 day adventure.
As I spent time seeking God one of the first hurdles to navigate was how to seek Him. I use two-way journaling as a way to capture what the Father says to me and one day He told me, "Journal, sing, read your Bible or start a new devotional." Those were all things which resonated with me. Frankly, it is pretty much the list of what I do now. Then there was a change in the tone of what He was telling me. I think He gave me the list above to validate the things which I currently do. Those were the bridge to where He wanted to take me. Next, He told me not to simply wait for something to float into my head but rather to pursue Him relentlessly. What did that mean? Wasn't I in the midst of seeking Him. Again, it was more validation but colored with encouragement to press in even more. All of this was preparing me, and my heart, for what He really wanted to say to me. "Ivey," He said, "Come sit down in My office and let's visit. Let's share a cup of coffee and chat each morning. Just spend time with me. Don't be concerned with formal devotions. Let's sit and discuss each item on your list and I will advise you."
What do you think of that? Someone asked me recently if I speak aloud to the Father. Yep! I talk aloud to Him as if He is bodily sitting in my office because that is my reality. He is with me as He is with you all of the time. So, Father simplified and demystified seeking Him. He told me to "inquire of Him in all things." Well, that is simply having a conversation with Him and getting His input. One of the titles that came to my mind as He was telling me all of this was "Pray Less." In that time together He taught me to forget religious methods and just chat with Him. That is pretty amazing really. The creator of the universe, the God and Father of us all, the big guy just wants to sit and have a cup of coffee together. You know, I can do that. I am not the most religious person on the planet and truthfully, I hope I never become that but it turns out that Dad isn't asking of us that we pray beautiful prayers that are so poetic that they should be published. He's got folks for that. What He desires of you and me is less prayer and more chat, more visiting over a cup of coffee. I am really just amazed by the humility of the situation and His desire for simple, unadorned time with each of us.
As a general aside, He may tell you to meet Him over the kitchen table or the front porch swing. Maybe He drinks tea with you instead of coffee. There is nothing magical about the office setting. He knew that setting would resonate with me. That's all.
The God Creator of the universe has boiled down the whole religion paradigm to a very simple statement. "Come, let's share a cup of coffee and visit."