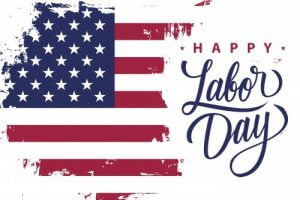 Colossians 3: 23 – 24
Whatever you do, do your work heartily, as for the Lord rather than for men, knowing that from the Lord you will receive the reward of the inheritance. It is the Lord Christ whom you serve.
A strong society requires a strong labor force.  It is an honor to labor in the name of the Lord Jesus.  As we celebrate the role of labor in building this country, we should remember that generations of hard working Americans are to be credited for the luxuries we enjoy today.  There is joy in doing a job well so let's keep up the good work America!